MEET THE DESIGNER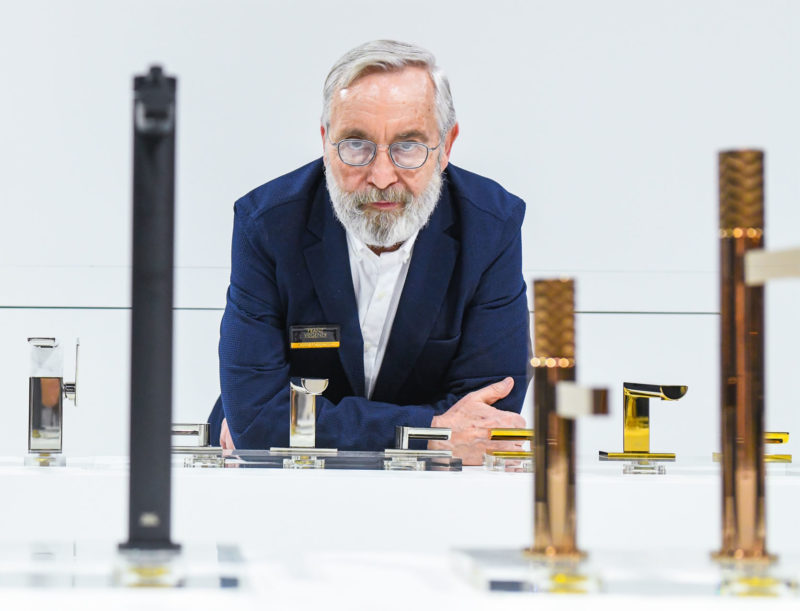 Josef Moskovic
Lead Designer, Franz Viegener
With more than 35 years of experience in the plumbing industry and a minor education in art, Josef Moskovic strategically applies elements of design and technology in the creation of faucet styles that defy industry norms. He likens himself a "product developer with design intuition", and he's been working with the team at Franz Viegener for more than 10 years; turning his napkin and notebook sketches into award-winning designs.
His strength is his ability to push both the mechanical and design aspects of the Franz Viegener collections. The division in Buenos Aires he heads prides itself on its hand-craftsmanship, rather than mass production. Being 5,600 miles away from the Franz Viegener factory is sometimes a challenge, and there are some of cultural and social differences, yet nothing has impeded Josef's ability to design what he has wanted.
Josef's passion about his work is summed up best in this way; when asked which collection is his favorite – he replied, "That's like asking a parent which of their children is their favorite!"
What is the one thing you would say about Franz Viegener that consumers probably don't know?
What most consumers don't know (or see) are the mechanical innovations that we apply to our products.
If you weren't designing faucets, what would you be doing?
I would probably be consulting in the bath showroom business side of things, but I would definitely still be in this industry.
What does inspire you to Create
I'm inspired by my years spent traveling the world and I try to incorporate unique shapes into functional products. When I see an interesting piece of hardware or historical artifact, I immediately envision how I might turn that into our next collection. I am always looking for a different and fresh way to deliver water; the edge of possibility.
What do you think makes Franz Viegener Faucets Unique
It took almost 5 years to develop and create the product line for the North American market; and once you witness the mirror-like finishes that are the hallmark of these collections, you get a sense of the precision-engineering that our craftsmen produce. There is nothing like it.